I've made a pretty wide variety of 3D Printed or lasercut trophies/medals, here's the latest from our North Star Winter Classic.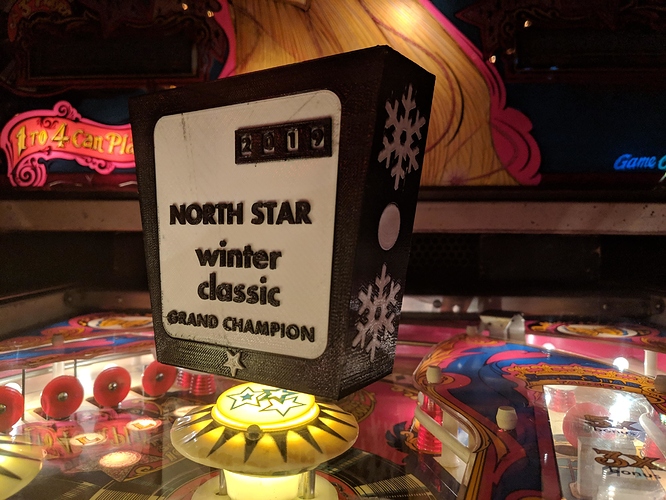 I intend on bringing home a Barracora on Sunday!
I always love SEs trophies. You always bring your A game.
Check out these trophies that Kyle Smith made for The Biggest Flippin' Loser, our Critical Hit tournament that gave you extra cards depending on how much weight you lost since the New Year. They are weight scales with the LCD swapped out to say 1st, 2nd, 3rd:
Trophy ceremony:
https://www.twitch.tv/sdpinball/clip/ConfidentPluckyBubbleteaTooSpicy
This season's batch from Joe at Kidforce! Stoked to be bringing home a couple of these!
Just assembling the models alone took hours, then all the rest of the assembly…
Commitment to his craft!
For scale…
Man, i would almost rather have 2nd place for that trophy. It would be a great thing to have on the shelf for guests to wonder about.
These are so clever. Awesome work!
Some cute little trophies that Tim and Kristen at Mezel Mods made for our monthly tournaments at their place. (Quarter for scale)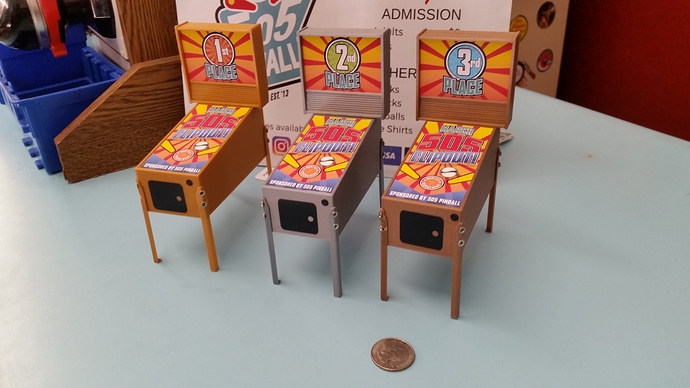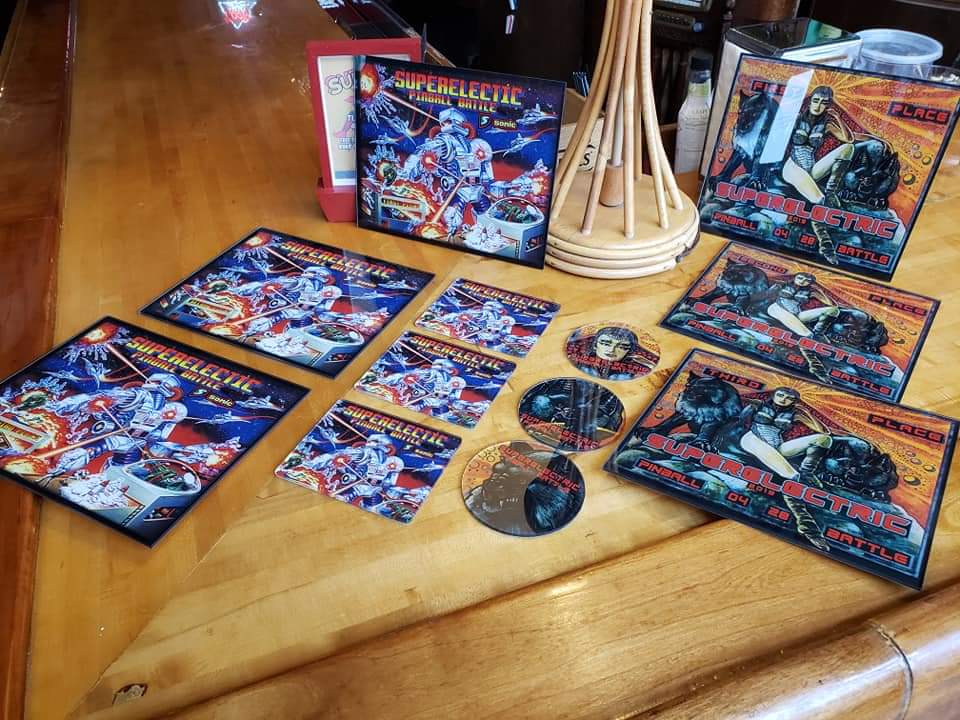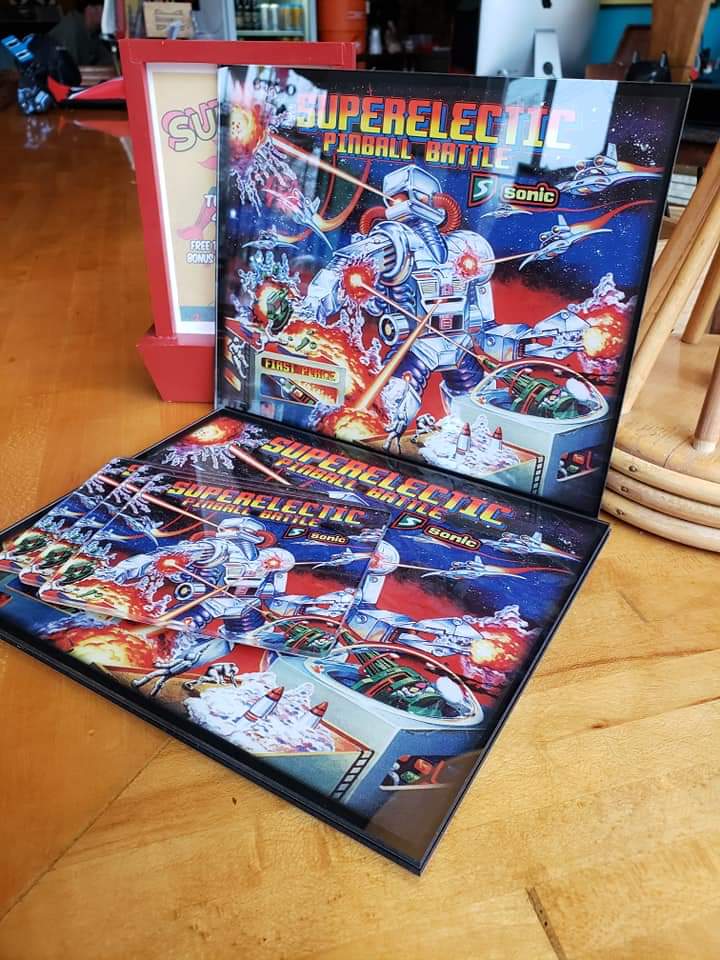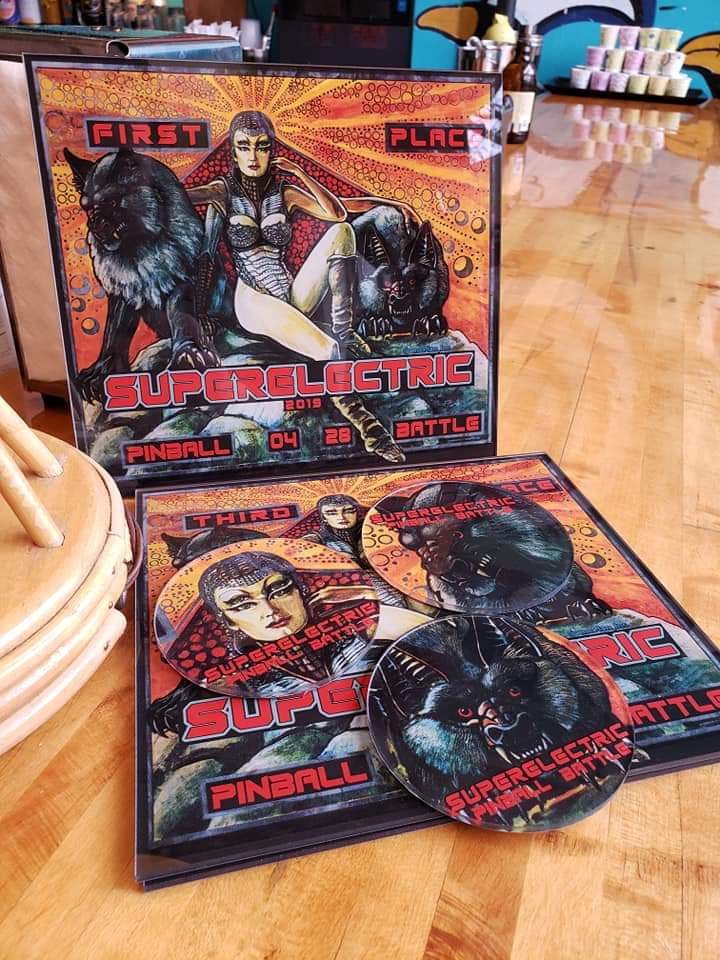 David found his new favorite medium for trophies! He's retouching backglasses and making translites all the time, so he's been messing around with some of the cooler backglass designs that we've had. This month is Andromeda and next month Gammatron! The smaller ones are the B division trophies
League "medals" for all five divisions. What you don't get from the picture is that they smell like a camp fire.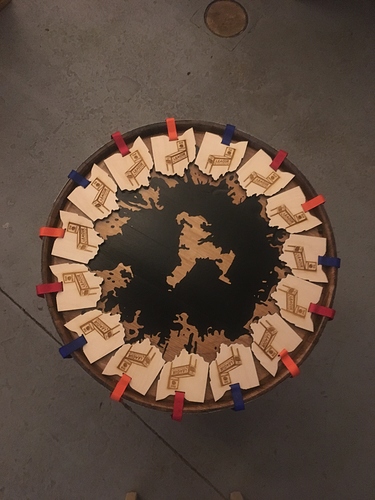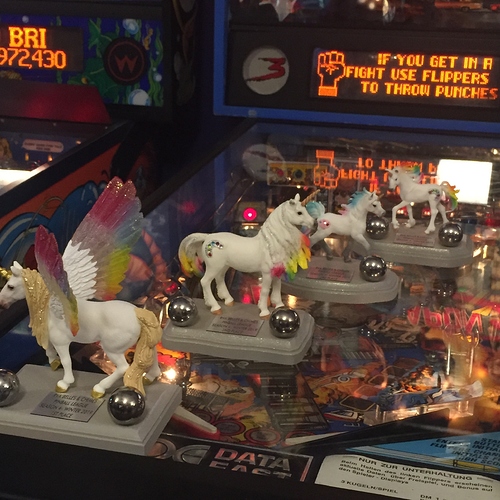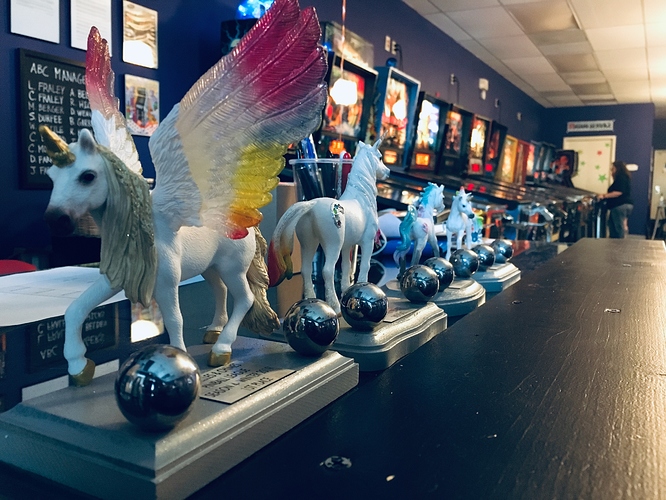 Made these for my Belles & Chimes league. The glue-shit-to-a-spraypainted-base formula worked out well! Especially if those things are unicorns.
Here you go. I never got around to making the swords thicker. I would definitely do that to make it easier to break away the supports after printing.
Hopefully this link works. Got some tiltcycle action for the amazing Pinball race women's tournament trophies. Here's first place.
Some more ridiculous trophies I made for a geek-themed tourney recently. Unfortunately my husband won the hydra and now it will forever be in our house.