I'm pleased to announce this years Space City Open Pinball tournament, held November 11 & 12 during the Houston Arcade Expo. This years tournament will be IFPA Certified, and will receive a 20% boost in the WPPR value. All format information is posted on the website, but this handy guide gives a simple overview of the format.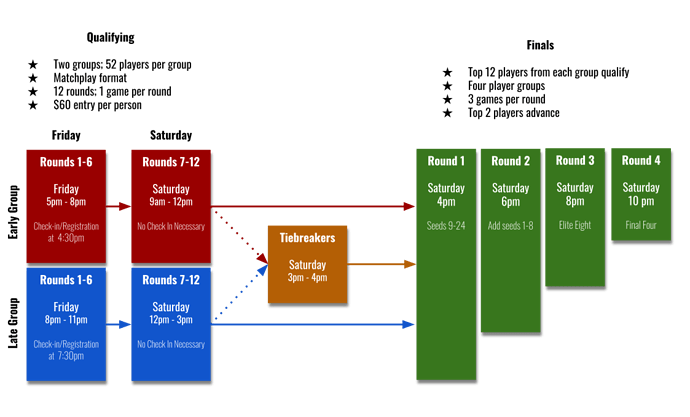 For those that have not attended before, the Houston Arcade Expo is the premiere party expo! The tournament has been designed to allow players to move seamlessly between tournament and party mode. For those that crave more WPPRs, come on out early for the WEEK OF WPPRS. The Space City Pinball League will be hosting a tournament every day leading up to the Expo.
Entry is will be capped at 104 players. Registration will begin at 11AM Central on September 18, 2022. Hope to see you there!