So I was scrolling around the Internet today and found this AMC post, from just a few days ago: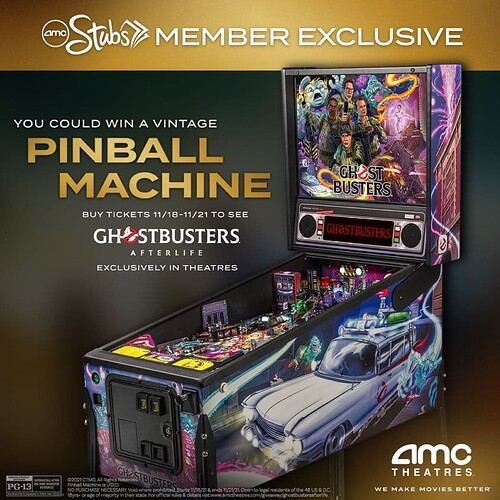 And it got me thinking about the common perception of pinball to people who aren't actively involved in tournaments or the hobby in general. Ghostbusters came out back in 2016 so I wouldn't quite say it's a "vintage" game, and (at least at my local location) I've been seeing younger people enjoying these newer machines as much as older people. Of course there are still people who look at me funny when I say that I play pinball competitively, but it hasn't been happening as much to me lately.
Would love to hear your experiences with how others view pinball. It's especially weird to me because I'm the youngest person at a lot of my leagues, but I'm really into this stuff.