Had Cincy Pinball finals today on games with very loose tilts.
Player A on T3 slidesaves several inches to the left and manages to survive with two warnings. As they're settling, player B on GZ slidesaves several inches to the right, tilting and also bonking his hand into A's hand and finishing A's tilt. The resulting position: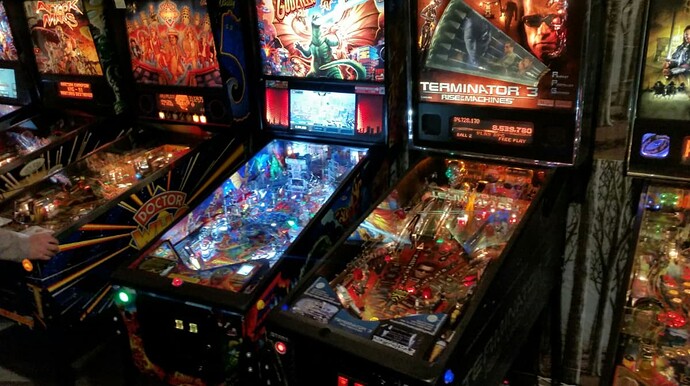 Normally, player A would get a compensation ball and B would be DQd for interference. However, B wouldn't have contacted A had A not slid so far to the left in the first place, so A may share culpability by being out of position. There was no real way to see who invaded the others' space more.
What is your ruling?