We are devastated by the news of the sudden and tragic death of Albert Nomden. Albert passed away Monday 11th April at the age of 53 of a heart failure in his hometown Muntendam.
Albert Nomden (ANO) started playing pinball in the 80s while enlisted in the army. This is where he spent hours honing his skills on his favorite machine Harlem Globetrotters. In the early 90s, with the arrival of competitive pinball in The Netherlands, he immediately set the standard with his controlled pinball play and unique stance.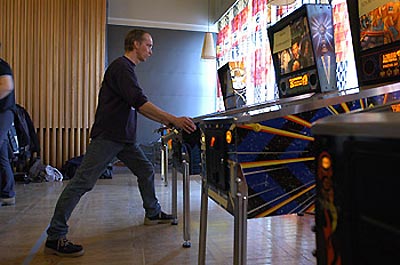 From the mid-90s he started playing in international pinball tournaments. Albert was a two-time European Champion (1996 and 2017) and won four, a record number of Dutch National Championship titles. Over the course of the years ANO won numerous tournaments in The Netherlands, across Europe and in the United States. We were proud to call him the captain of the Dutch Pinball Team.
With his passing, we lose an outstanding pinball player and a great friend. We will miss his impressive skills, inspiring natural talent and brilliant tactics, and we will forever cherish those many memorable moments we laughed together while travelling to pinball tournaments.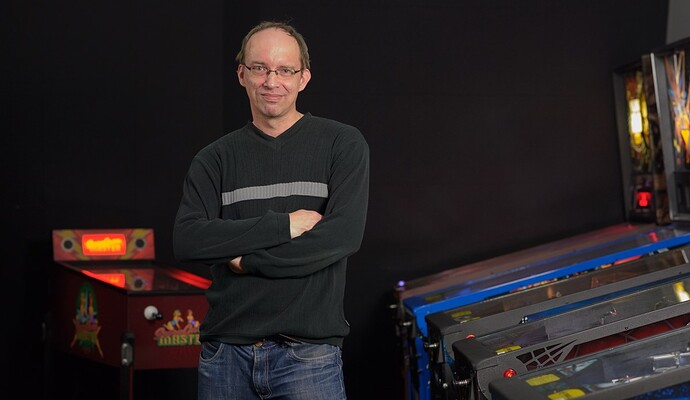 Dutch Pinball Team
Mark van der Gugten
Paul Jongma
Joska Keunekamp
Dirk Klaver
Photo sources: Pinball News 2005, Pinball Universe 2017