The very first Australian Women's Pinball Championship is happening tonight, on the Gold Coast in sunny (not so sunny now as the cyclone goes through) Queensland!
See below for the list of competitors for this inaugural event:
Hollie Mills
Esther Ahronheim
Naiomi Goodwin
Kirsty Watt
Irene Watt
Dana Pepcak
Michelle Clark
Vicki Wills
Mel Geeves
Chelle McIntyre
Lee Hutchinson
Christine Allgaier
Leolie Bayley
Shellie Mills
Alana Kelly
Michelle Wykes
Emily Cosson
Tanya Lowe
Sarah Bishop
Evelyn Singh
Cheryl Wright
Carole Quinn
In attendance you will see Naiomi Goodwin who is Australia's highest ranked women's player, as well as many other great players. One of these is Dana Pepcak, and to celebrate this great Australian event, we have produced the latest Player Feature on Dana on my website Game the System: http://gamethesystem.co/danapepcak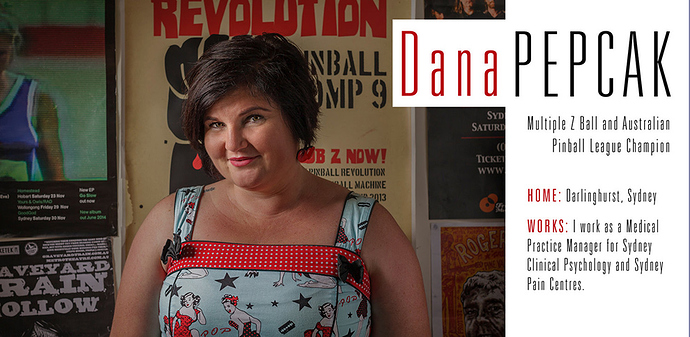 Hope you enjoy and good luck to all the players!