Update: Recording available at https://youtu.be/quqmMzF3Gyc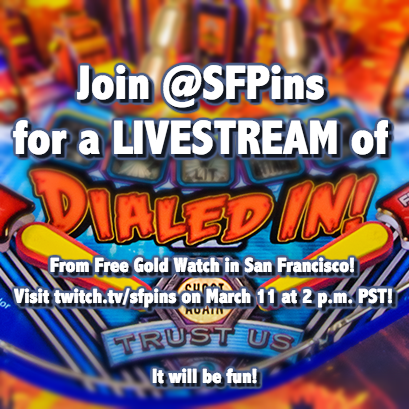 Maybe not 2pm, but as soon as we can

I wasn't able to catch this live, but I was watching the archived stuff last night. The game looks like tons of fun. I can't wait to give it a try at Texas Pinball Festival. I've had one ordered for a while now, but being able to play it first will be really nice.
I'm really enjoying it so far. I'll try to upload some of this weekend's footage to YouTube soon, as a big chunk and/or clips.
Thanks, Tim. It's been fun watching the game evolve with updates and through testing.
"Cubs win World Series" on the news ticker, not quite as funny as it used to be :'(