Starting this thread because my beau has this great pinball shirt and I would really like to buy a few more - anyone know who originally made it?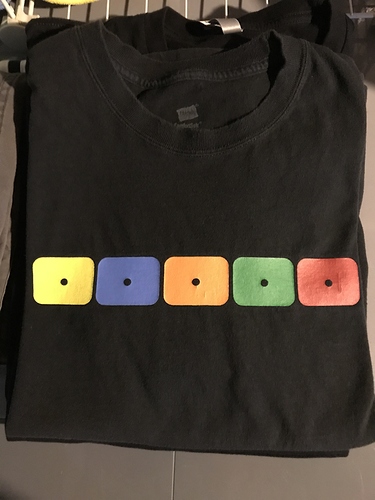 Would be easy to recreate but I do want to honor whoever did it this well.
Of the shirts I own I'm a big fan of the PAPA 9 shirt (big artsy pop bumper with the phrase Pop Art below) and Pinburgh 2012. These were both before my time but hung out in inventory for long enough that I bought them at later events. The PAPA 9 is a tailored women's cut and classy enough that I wear it to work and other places where I want people to think I'm cool and put together.

Feel free to rave about your favorites too! (But if you know where we can get the shirt in the photo do let me know!)