Hi folks, I know i'm not a frequent contributor here, but I hope you all can tolerate a little crass self-promotion.
I just released a thing I've been working for the last 4 months. It's a game room high score tracking app called iScored. Basically, it's a highly-customizable fancy digital glorified whiteboard for you and and your guests (or patrons) to record their scores. It works on Windows, Mac, Linux, Android, iOS, and various tablets (anything with a modern web browser, really). It was primarily designed with a touchscreen in mind, but it also works fine with a keyboard and mouse.
Here's a video of it in action on a large touchscreen:

Here's a video of it on a small Amazon Fire 7" tablet:

Users are responsible for uploading their own images, but it comes with a whole bunch of customization options and dozens of fonts built in. My beta testers have done some really cool stuff. Here's a few screenshots:
Some of the options: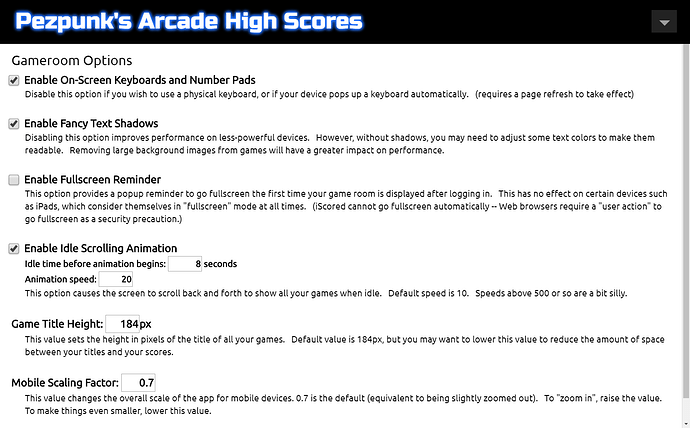 Works for video games too: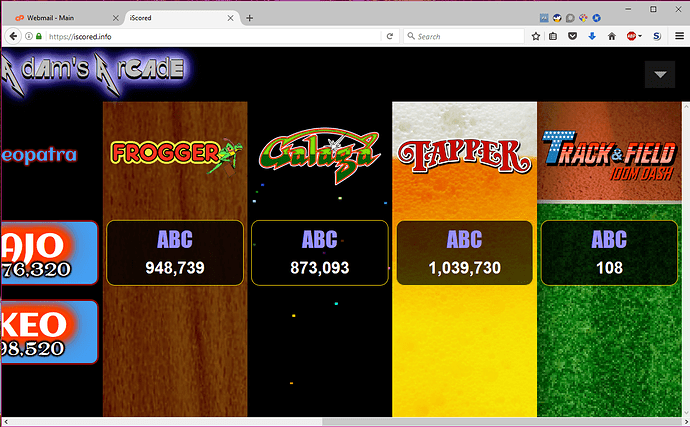 I wish I owned all these:

The website, where you can sign up, is here:
https://www.iScored.info
Lifetime access is $19.95. No subscription fees, no ads, no limits on the number of games or scores you can save.
Hope you enjoy it!