Saw this and thought to share with all the pinballers who would like a American girl pinball machine
Finally something in my price range.
Should be IFPA legal…3 balls and real scoring…
Can we get a rule sheet wiki started?
Reviews are surprisingly good. I might, actually… buy one of these?
Gameplay video stolen from Pinside user @northvibe. Starts around 2 minutes in. It's larger than I expected. I was thinking the doll was G.I. Joe size.
Nevermind, I must've been on drugs this afternoon.

I'm wondering if there are any IFPA rules that would keep this toy machine from being used in an IFPA-endorsed tournament?
We used it in a tiebreaker last night. I got DQd on it (it was for seeding for 1 vs 2). It has no tilt though I guess someone might be able to hack one for it.
It was a split flipper match where you had to swap sides after each ball and my team forgot to switch. We did have a higher score than the other team but for naught

Yeah, that was a fun tournament. Nice playing you, Gene!
Here's a gameplay video and tutorial someone posted to YouTube…

And here is an image of the rulesheet from a still frame of the video…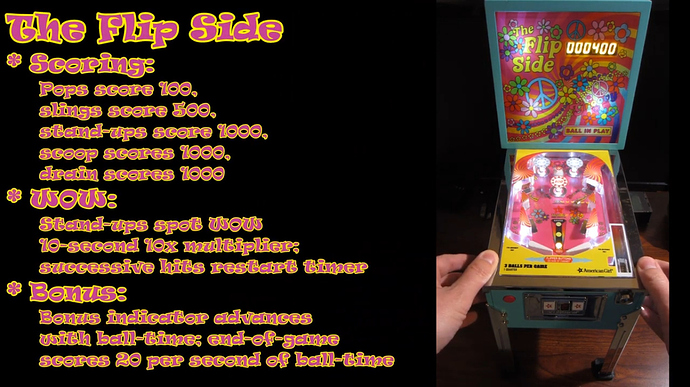 Hilarious that Jonny O got one! I heard there is going to be one at Free Gold Watch soon, too. When's the launch party?
I regret not playing this in the restaurant across the parking lot from Flippers! It makes for a great bar top game and I assume some people got their gameplay on while having a drink or two.
We thought about as a joke adding it to line up with a picture and say new line up . We also talked about putting it on top of Hercules and say David versus Goliath of pinball machines