Alright, I know this is lo-fi, but we added a Flier page to each map. You can visit this page (desktop webpage), print out the flier, and then distribute it to help spread the word! It's localized for each region, and dynamically generated. It contains some simple stats (# of machines in the region, and total # of machines across the whole site), and some words/links. It looks alright in black and white or color.
Each region has one. Example: http://pinballmap.com/la/flier
And you can find a link on the region's homepage or About page.
Here's a blog post about it.
Example (screenshot of a quarter page):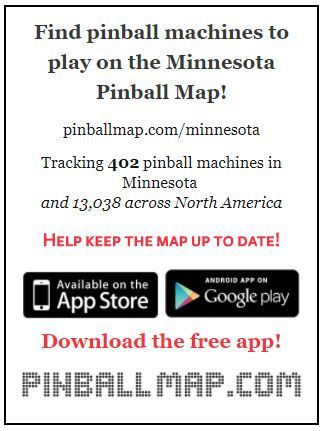 We did not concurrently organize a legit street team or anything. This is simply for anyone who wants to help spread the word. If you spot someone who is playing pinball and might like to learn about the site/app, give it to them. If a coffee shop or whatever if ok with you leaving a couple fliers, go for it!
Feedback?