I am excited to announce a friendly new series of team competition between league players from Montreal and Vermont. This home and home series was inspired by a recent match played players from Buffalo and Toronto.
The first session in the series will take place at the Pinball Co-op (South Burlington, VT) on Saturday, May 13. The Champlain Cup will be awarded to the team with the most points after the second session at North Star Machines à Piastres the following week.
Information about the format can be found at http://www.pinballcoop.com/champlain-cup-about.html
The Champlain Cup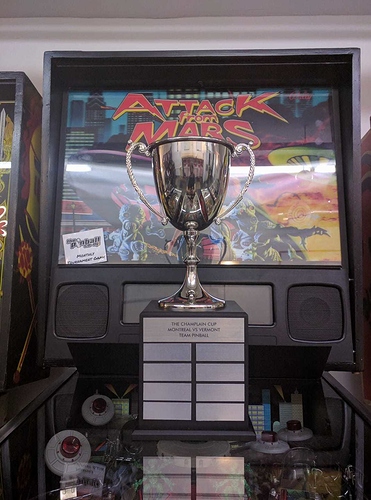 I look forward to posting the results and any tweaks we make to the format going forward.
Until then, go Team Vermont!