Event will now begin on July 10th!
Good news, everyone! While we're all pretty bummed that a lot of the summer events we look forward to each year aren't happening for safety reasons, some amazing folks in the Pacific Northwest have decided to put together a fun, completely virtual event within our community. I'm sharing on their behalf, as requested, since they're busy coordinating and putting everything together. If you have questions about the event after reviewing the information thy've outlined below, please feel free to leave them here, and I'll get answers fo you as soon as I can. You can also reach out to them directly through the event/group info posted below in this post, if you prefer.
Please note, a lot of the information is being posted by way of Facebook, so I'll likely be updating this post to share links to access each of the sessions for those who are not currently using that social media platform but wish to keep apprised of the weekend's festivities are able to do so. Some sessions may need to be registered for beforehand, but everything is free, as far as I know. Shameless plug, I'll be hosting a brunchy cooking show, and purchasing ingredients for the recipes is encouraged but not required. That's the only potential financial burden, though, that I know of.
THE FACTS ARE THESE: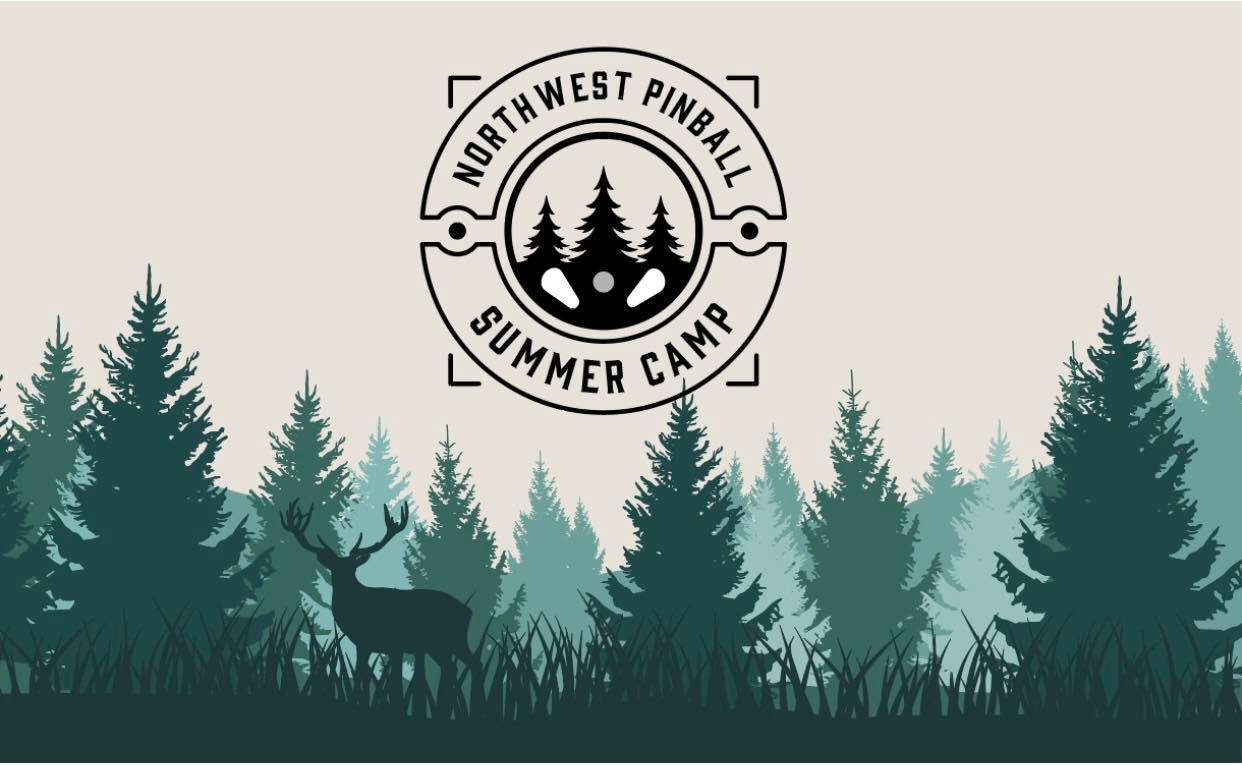 "Welcome Campers! While the global pinball community works to adapt to the many difficulties that the COVID-era has presented the world and our hobby - join your pals in Seattle to celebrate the friendships, talent, and the playful spirit that makes our scene great!
June 5-7 would have been the annual Northwest Pinball and Arcade Show (NWPAS), a weekend where players from all over the region enjoy not just an incredible collection of games and tournaments - but a meeting of minds, forming of friendships, and a few nights of partying together in Tacoma, WA. Every year feels more and more like summer camp as our scene grows only more robust and diverse. As we stay home together this year, let's not lose sight of the incredible bonds that have formed over this wonderful game with a two day series of spirit lifting online content including (official schedule to follow):
FULL MOON FEVER opening festivities and dance party on Zoom. It's lead counselor Alyson Rae's 40th birthday party, and there's nothing she'd like more than to see familiar faces! Glam Rock attire suggested - come howl at the moon!
A photo contest! Dress up for camp, or trick out your living room/bedroom/yard like a campsite. OR BOTH. Prizes for best costume and best site!
Beginner friendly and pinball player focused yoga and meditation events from Namaslay with Alyson Rae and Pinyasa.
A 'crafternoon' on Zoom - craft, paint, doodle, color, build, cook, knit, sew, garden, assemble your IKEA furniture - whatever's clever! Show and Tell your quarantine creative superpowers while catching up with pinball friends old and new!
Seattle's Skill Shot Pincast will be celebrating their 75th episode LIVE ON CAMERA with a special NWPSC edition.
Unofficial NWPAS mixologist Second Place Andy is currently infusing a batch of his 'Pinball Mojo' shot-in-a-bottle for curbside pickup in lower Queen Anne throughout the weekend. Preorder information coming soon!
Mess Hall Madness - a live cooking show with Jessica Kent of twitch.tv's Enter Your Ingredients. Start Sunday right with Peasant Pancrepes, Master of Granola, and Catapult Breakfast Casserole - shopping list available a week prior to the event to stock your pantry.
Babes in Pinland Presents: Gunch Bunch Brunch! An hour after the cooking show is complete, Babes, Belles, and all other silverball sisters are invited to sit down for an early afternoon brunch on Zoom.
GeekGamer.TV presents: The Ultimate Pinball Game Show! Chase and Ashley's fun seminars are always a huge crowd pleaser at NWPAS, and they are full of bright ideas to bring right to your campsite.
Watch Party: 'PINBALL SUMMER'! The pin-fam goes to the drive-in to observe this 1979 summer shlock-flick, available on YouTube. Option to join in the heckling in a special Discord chat room.
To Be Announced: a variety of online gaming, all weekend long! Jackbox, Cards Against Humanity, and digital Pinball are on the menu so far.
Talent Show! Now taking submissions for a five minute showcase of music, dance, spoken word, jokes, stupid human tricks, vaudevillian antics, or straight up miracles! Hosted by Goblin Juggler on twitch.tv
All campers will have a public Facebook group (https://www.facebook.com/groups/nwpinballsummercamp/) to check in for updates, links, announcements, fun discussions, an ongoing Truth Or Dare game, opportunities to reminisce about NWPAS past, and drop in and out of a Facebook 'Room' to have casual chats and revelry.
While nothing can replace the experience of the conventions that bring the world's pinball communities together this season, we here at NW Pinball Summer Camp are proud of the tenacity, whimsy, and ceaseless spirit of collaboration within the Seattle pin-fam, and hope it brings laughs and love across our region and beyond on an otherwise sad weekend. PINBALL FOREVER!!!"