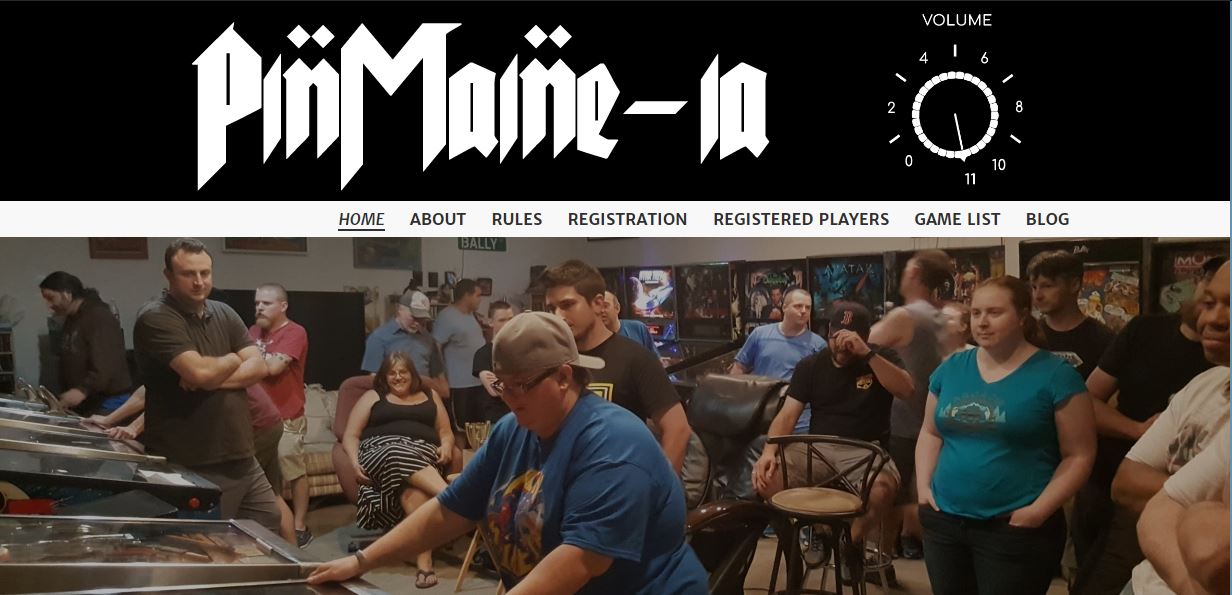 June 22 and 23, 2018
Gorham, ME
The New England Pinball Championship, PinMaine-ia 12 is a 2 day event with a match play main tournament Saturday at 11:00 a.m. and a side pingolf tournament Friday at 8:00 p.m. Entry is $60 for both days and includes a Pin Maine-ia 12 t-shirt. Trophies, plaques, cash prizes and World Pinball Player Ranking points will be awarded for both these IFPA endorsed events.
Game list, rules, and registration is at http://pinmaineia.com. Keep checking the site for updates leading up to the event. Hope to see you there!