Also the full game list is here. More to come!
Try this link for the rest:
19 spots left for each tournament. Let's fill em up!!
11 spots left in each tournament!
I will start revealing the tournament games 2 a day for 10 days starting Monday.
2 more tournament games!!
Batman 66 premium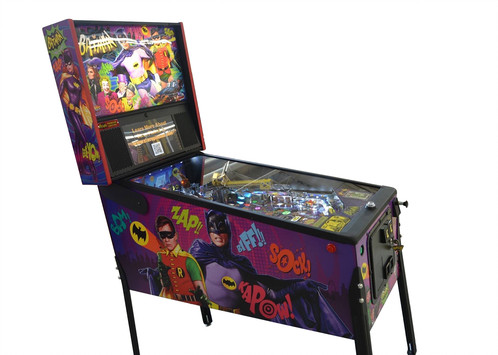 Argosy
Also,
TODAY is the last day to guarantee the cheap $94 rate at the holiday inn. Follow the links on the website or simply call the hotel and mention the show.
Thanks!
Just confirmed that American Pinball will be coming with Oktoberfest!!
Yay!
Remember ticket presale ends 11/20. Get tickets now!!
Also call the hotel for the cheap rate. For some reason they turned off the coupon code.
513-943-5818
Thanks!
Last but not least, Monte Carlo!! that is the 21st and final tournament game that will be in the Pincinnati tournament bank for the Friday and Saturday events.
To recap the full game list:
GOT Pro
WCS
Big Game
Harlem
Firepower
Fire!
Grand Prix
Dipsy
Jungle Queen
MET Pro
Indy Jones
Dr. Who
Monte Carlo
Kiss Pro
Star Wars
R&B
Robo War
B66
Haunted House
Argosy
Alien Star