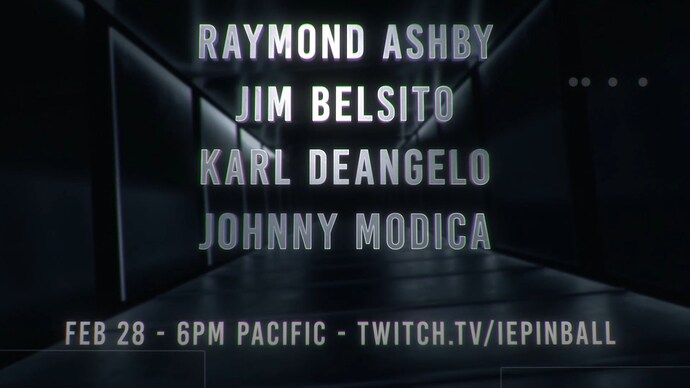 The High Stakes battle is TODAY! Tune in to https://www.twitch.tv/iepinball at 6pm Pacific to watch these four players battle it out for $2,000!
Tournament Details:
Game list
JJP Pirates of the Caribbean (PLUNDERING ON)
Stern Star Trek
Avengers Infinity Quest
Godzilla
and MYSTERY CASTLE!
Format
4 games, 3/2/1/0 Scoring
First game and all positions will be randomly drawn
Loser of each game gets choice of next game AND position
Heckling allowed!