Congrats to Julie Gray!
F 14 added to The Open!
Front page of INDISC website indicates that Women's runs Thursday through Sunday, but the Schedule page shows Women's finals on Saturday @6pm. Can you please confirm whether there may still be something going on for Women's Div on the Sunday? Also, is playing in Classics II finals and Women's finals incompatible on that Saturday night? Thanks!
The main page was updated to reflect Thurs-Sat for Women's, thank you. We've also changed the schedule so Women's finals will begin at 2pm so that there is no crossover for finals.
The INDISC team is excited to announce an official partnership with Jeff Teolis of Pinball Profile to bring you the best coverage of the INDISC Pinball Festival. Jeff will be on hand throughout the festival, bringing his quick wit and golden voice to the event and broadcast. Thank you, @PinballProfile!
Stay tuned for additional media partner announcements in the future!
http://www.indisc.com/media-partners/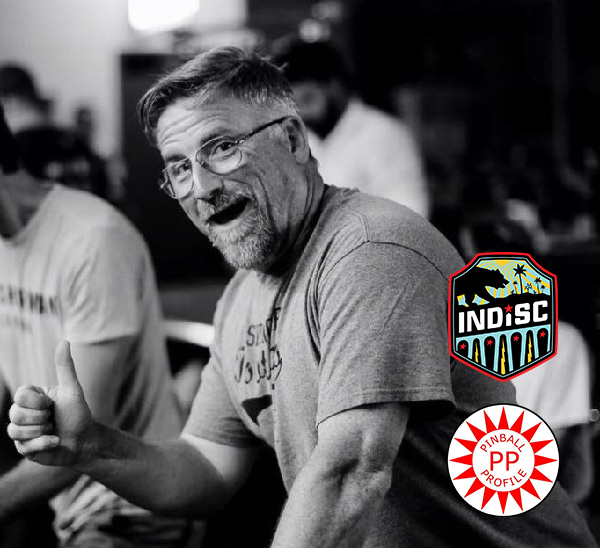 Huge! Thanks for stepping up Jeff!
I'm not sure how this is going to work given that Teolis has been making deep finals runs in every event these days.
Edit: I should have put a winky face at the end of this. I wasn't serious…it was just a way to humble brag Jeff's performance as of late.
I took it as he's not playing.
We're not restricting him from playing. Doing more than just on-site duties for us.
Ladies and Gentlemen…Welcome to INDISC 2020 Tournament Game Trivia!!
Since we're using the 'card' system again in 2020, the same rules/awards as last year apply.
1 trivia win = INDISC pin or patch!
2 trivia wins = INDISC shirt!
3 trivia wins = Everything! (Pin, Patch, Shirt AND 1 entry card for any division, except High Stakes. (High Stakes will have its own trivia! Watch for it in late December. - ALL players will be eligible for the High Stakes trivia!)
All 'wins' are the same, no matter how many clues it takes.
Clues will be text and/or pics.
Only 1 winner per game, so answer quickly! (Also, 1 guess per person, per clue (usually daily)! (MAX 3 'WINS' per player!)
Game trivia is for attendees only!
If you feel for any reason that you might be ineligible to play…you probably are…so don't! (Or, ask me 1st!)
If you wanna play for fun, email me at pinwzrd@aol.com!
AND, OF COURSE, IF YOU'RE NOT PLANNING ON ATTENDING, PLEASE REFRAIN FROM PLAYING. Thank you from me and everyone WHO IS planning on attending!
35+ total games this year…all over the map! Not sure we'll do trivia for all, but we'll see…
Any questions? Email me at pinwzrd@aol.com
Please post all answers either here, tiltforums.com or my email.
Ok…here we go…good luck everyone…1st clue…
'Good morning, Mr. Phelps. I hear you excel at this.'
Space Mission (Impossible)?
I see "excel" and think Microsoft . . . so I'm sure the INDISC team will bring out a custom real version of this: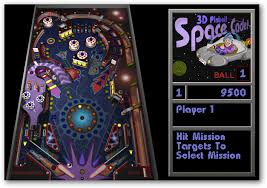 INDISC is excited to announce another official partnership with Gene X Hwang of Orange Photography to bring you photographic coverage of the INDISC Pinball Festival. Gene will be on hand throughout the festival to bring the event to life with his unique and talented brand of photography.
http://www.indisc.com/media-partners/