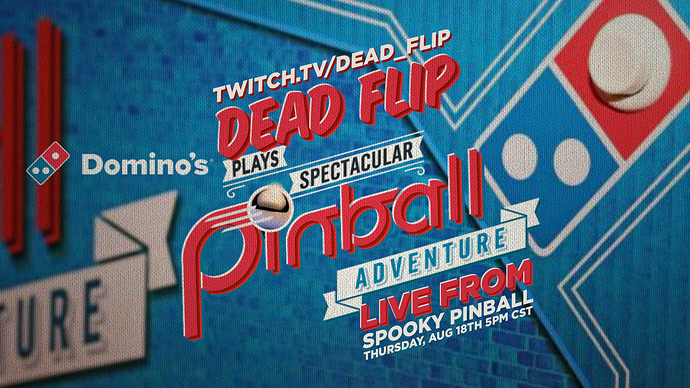 Tune in this Thursday, as we venture back out to Spooky Pinball for another awesome "Live Gameplay" reveal!
We battle the Spooky crew on their newest machine, "Domino's Spectacular Pinball Adventure"!
Hot off the presses, we'll take questions from the chat, and do our best to explore the game itself by playing it against the folks building it!
See you folks soon!
-Jack
5PM CST
Twitch.tv/Dead_Flip